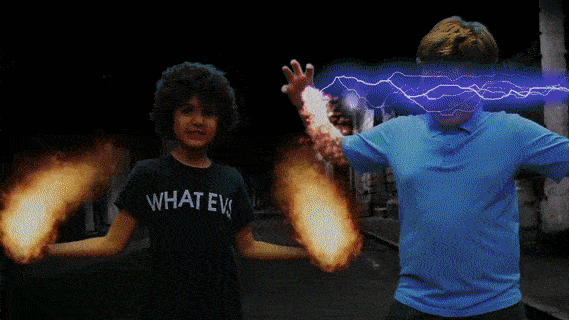 What we do:
At Impromedy, we believe that improvisation can have many benefits, from boosting confidence and social skills, to providing performers with tools and techniques to take into all fields of entertainment.
​
Impromedy has a range of courses and training opportunities available to take part in:
​
Our primary program is a 10-week course, Introduction to Improvisation,
Alternatively, join us on Tuesday evenings in Surry Hills to take part in one of our Performer Conditioning Classes. We'll be running through some fun, theatre-game style activities, which aim to help you build your confidence, hone your improvisation skills and get to know some new, like-minded people.
​
We also offer Private Classes, as well as hosting Corporate Training. Please send us an enquiry for further details.
About Impromedy:
Started by Rushcutter Entertainment in 2006, Impromedy has run several successful shows ranging from improvised comedy to cabaret events at such venues as The Empire Hotel in Kings Cross, Lizottes Theatre Restaurant, and Luna Park.
​
We are available to provide entertainment at various functions.
Send us a message if you are interested in:
​​
10 Week Introduction to Improvisation

Performer Conditioning classes

Private classes

Corporate Entertainment
We currently hold performer conditioning classes in Sydney's Surry Hills on a Tuesday evening from 7.30pm to 8.30pm.
10 Week Introduction to Improvisation
A 10 week crash course in all things Improvised Comedy from some essential social life tools to learning some of your favorite games on Whose Line Is It Anyway?
​
Performance Conditioning Classes
Open classes exploring more challenging games to keep minds sharp while having fun at the same time.
​
Private Classes
One on one, or private group sessions, to target specific aspects you wish to address.
​
Corporate Entertainment
Whether you need a Master of ceremonies or team building exercises for a harmonious workplace, Impromedy Hosts can provide.